Kim McLean's Stars and Sprigs Quilt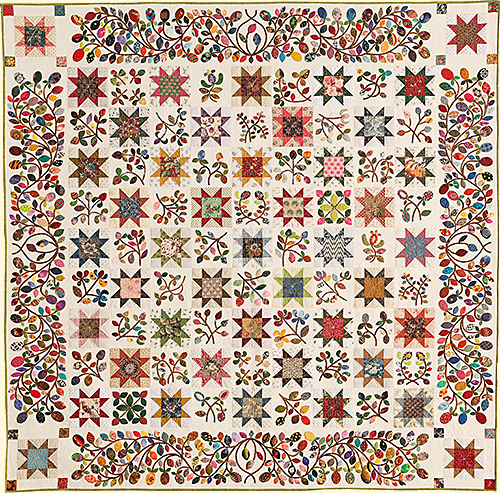 Click HERE to view an enlargement in a new window.
Click on the enlargement to view it full size.
Here's another design from Kim.
The Pattern: The pattern for the entire quilt is available in a single package. It is printed in 1:1 scale. There is no need to enlarge the pattern.
We have appliqué needles and silk thread in a wide range of colors are available HERE.







Stars and Sprigs Pattern

The finished quilt is 96" x 96". This is the ultimate scrap quilt. Kim made her quilt before she discovered Kaffe's fabrics. She used hundreds of different tid bits. We will not be offering a fabric pack for this quilt

$30.00