Kim McLean's Pandemonium Quilt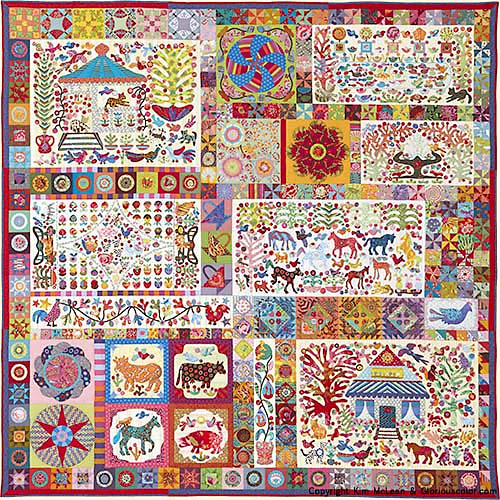 Click HERE to open a new Window with a super enlargement.
Click on the enlargement to magnify it to full size.
Pandemonium, designed by Kim McLean, features imaginative use of the Kaffe Fassett Collective fabrics.
The Pattern: The pattern for the entire 94" x 94" quilt is available in a single package. It is printed in 1:1 scale. There is no need to enlarge the pattern.
We have appliqué needles and silk thread in a wide range of colors are available HERE.







Pandemonium Applique Pattern

$40.00







Pandemonium Applique Starter Fabric Pack

The Pandemonium Applique Starter Pack contains a assortment of key FreeSpirit fabrics used in Kim's original design. It also includes more recent FreeSpirit fabrics that Kim has highlighted in her blog. Appropriate substitutions have been made for discontinued fabrics. This starter pack provides a jumping off point. You will need to add substantial amounts of fabric from your own stash to finish the pattern. The Pandemonium pattern must be purchased separately.

$180.00