Kim McLean's Mariner`s Compass Medallion Quilt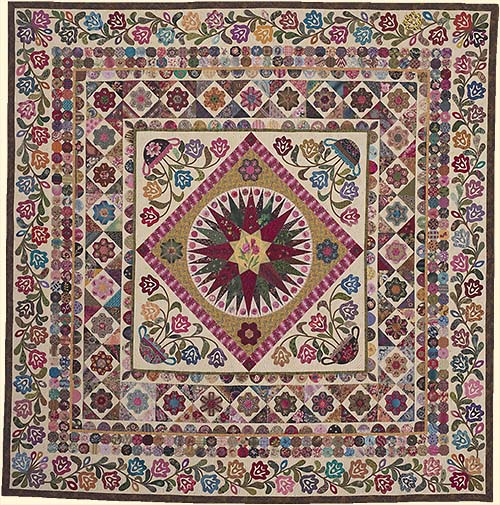 The Mariner's Compass Medallion from Kim McLean. Kim's original quilt was made with reproduction fabrics but it is also wonderful if you wish to use Kaffe Fassett Collective fabrics for a more contemporary look.
The Pattern: The pattern for the entire 94" x 94" quilt is available in a single package. It is printed in 1:1 scale. There is no need to enlarge the pattern.
We also have appliqué needles and silk thread in a wide range of colors are available HERE.







Mariner`s Compass Medallion Applique Pattern

$30.00







7/8 Inch Hexagon Paper Pieces

Packet of one hundred 7/8-inch wide paper hexagons. These heavy paper pieces are ideal for making the hexagons in the Mariner's Compass Medallion Quilt.

$4.50







7/8 Acrylic Hexagon Cutting Template

Acrylic template that makes it easy to fussy cut 7/8" fabric hexagons for projects like the Mariner's Compass Medallion Quilt.

$9.50